What is this whole bootcamp thing about? Why are online courses becoming so popular? Is it possible to learn effectively via internet? Is a bootcamp enough to become a programmer?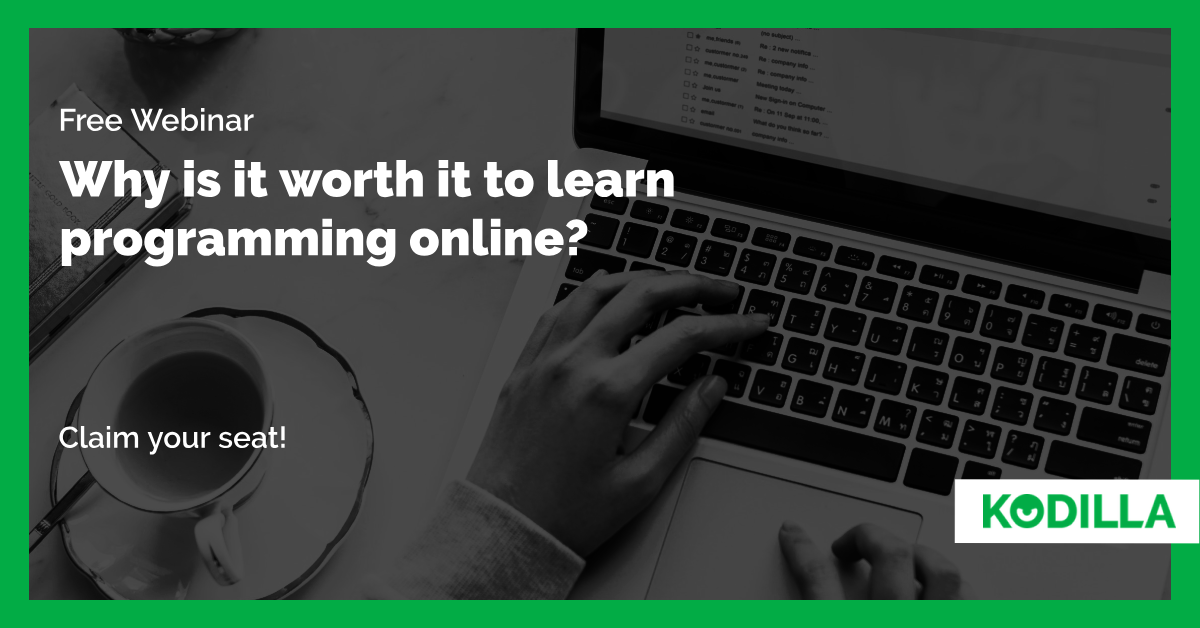 Day:
Time: -
Price: Free
Place: Anywhere in the world (online training)

---
You don't know how to start learning programming?
On this webinar, you will learn:
what a bootcamp really is,
how to learn online effectively,
the advantages and disadvantages of in-person and online courses.
Is this for me?
This webinar is for complete beginners or for those who have just started learning programming or creating websites and web applications by themselves. Bootcamp participants are the people who most often want to change their profession and think about programming career..
There will be an opportunity to ask question during the webinar. This part will last about 30 minutes. We're waiting for you!
NOTE: Remember to provide the correct e-mail address when registering. About 30-60 minutes before the webinar starts, you will receive a link to the webinar to this e-mail address. You can watch it from anywhere in the world.