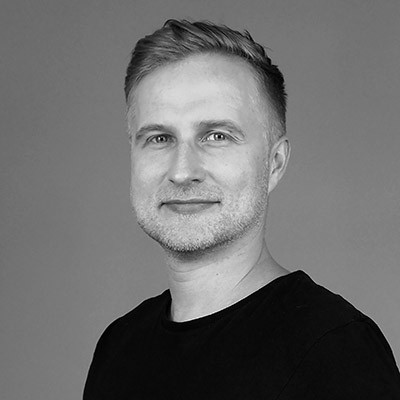 Maciej Oleksy
CEO
<About>
Maciej, a huge fan of startups, education and new technologies, has been present in the web industry since 1998. In the past he flirted with art, studied at a movie school and even played in a rock band. He is on compulsory diet, which, however, doesn't stop him from binge-watching. At Kodilla he makes sure that the whole company is heading in the right direction.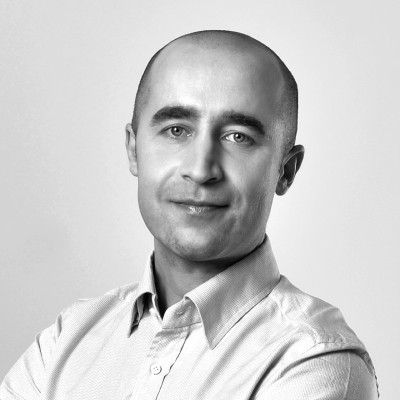 Wojciech Mróz
Strategic Advisor
<About>
Wojtek is an enthusiastic triathlonist who loves visiting new places. With his vast experience in investing, he is a trusted financial advisor (and he writes a blog for entrepreneurs as well). He is responsible for co-creating the operational strategy for Kodilla and setting long term business goals.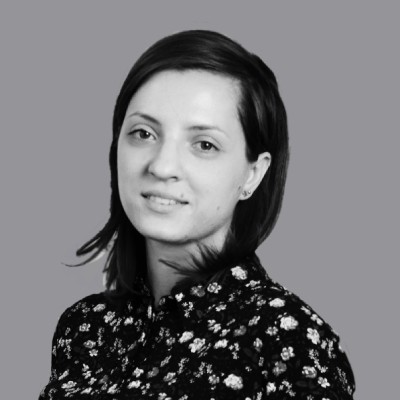 Magdalena Rogóż
Marketing Manager
<About>
Magda always feels a little bit restless and has thousand ideas in a minute, but don't think she is a quitter! If she could, she would move every six month because she feels at home everywhere in the world. Her "things to learn" list is constantly growing. Right now she's discovering her hidden talent in drawing and is trying to tame ukulele. At Kodilla she takes care of the branding and process management in the Marketing Team.
Marcin Kosedowski
Sales Manager Team Lead
<About>
Marcin enjoys learning new things. He can cook, drive a bulldozer, draw, paint (not only the kitchen walls!) and make Excel do whatever he wants. He loves challenges and is not afraid of making seemingly crazy decisions. At Kodilla he is responsible for clear communication with the clients and keeping the Marketing Team focused.
Paulina Baszak
Content Specialist
<About>
Paulina loves the written word and considers Polish the most beautiful language in the world. Privately, she's a fan of old cars, mountain hikes and fitness. She is an experienced copywriter and develops her skills as a Content Marketing Specialist at Kodilla. If you have read anything about us, most probably it has been written by Paulina.
Natalia Dutkiewicz
Content Specialist
<About>
Natalia suffers from the chronic lack of free time and reading causes her to miss her bus stop on a regular basis. She is a football fan - during a match her couch turns into the coach's bench and you can hear her shout out the comments that are unsuitable for public consumption. At Kodilla she's responsible for communication strategy, takes care of our website and supports brand image operations.
Karolina Staśkiewicz
Sales Specialist
<About>
In her free time Karolina works on her stamina and the art of cooking fast and healthy meals. She follows cheesy Facebook profiles for her daily dose of cynical romanticism and, from time to time, she reads lowbrow literature. A tattoo enthusiast and a winemaker, Karolina is mainly responsible for pre-sales support.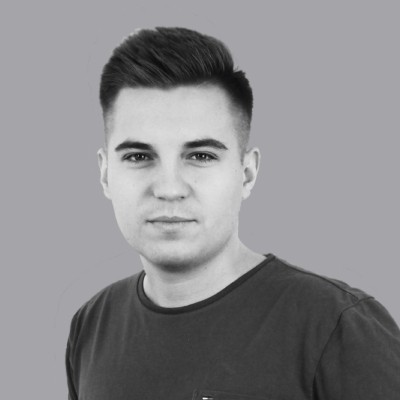 Maciej Olaczek
Video Marketing Specialist
<About>
Maciej has been passionate about IT and technology since his early years. However, he doesn't spend all of his time online - you can often meet him at a swimming pool, on a football field or on Alpine slopes. At Kodilla he answers pre-sale questions and hosts educational webinars on the IT market and programming.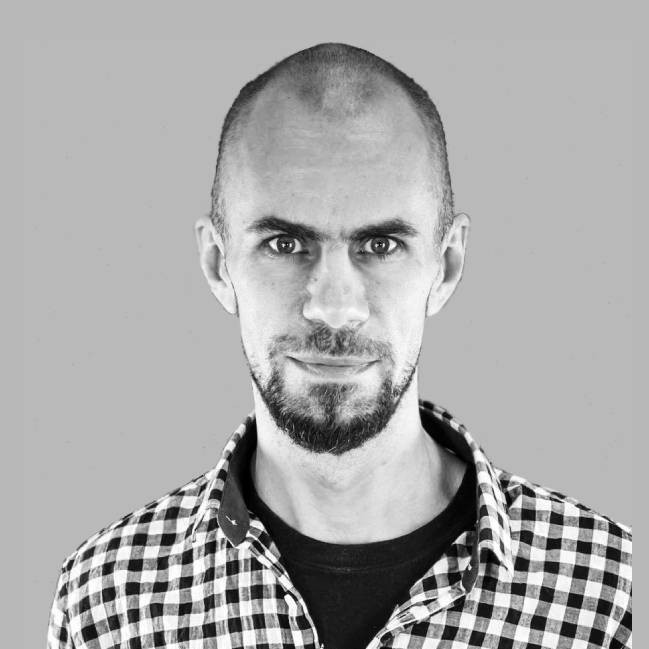 Marek Zoellner
Content Marketing Specialist
<About>
Marek could eat any amount of filled dumplings (also known as pierogi), but you wouldn't be able to tell that from just looking at him. His motto is "Legs don't ask questions, legs lead the way", and thus he goes wherever his legs carry him and clears his mind by running through the fields, reaching longer distances each time. At Kodilla he's responsible for press articles and blog content.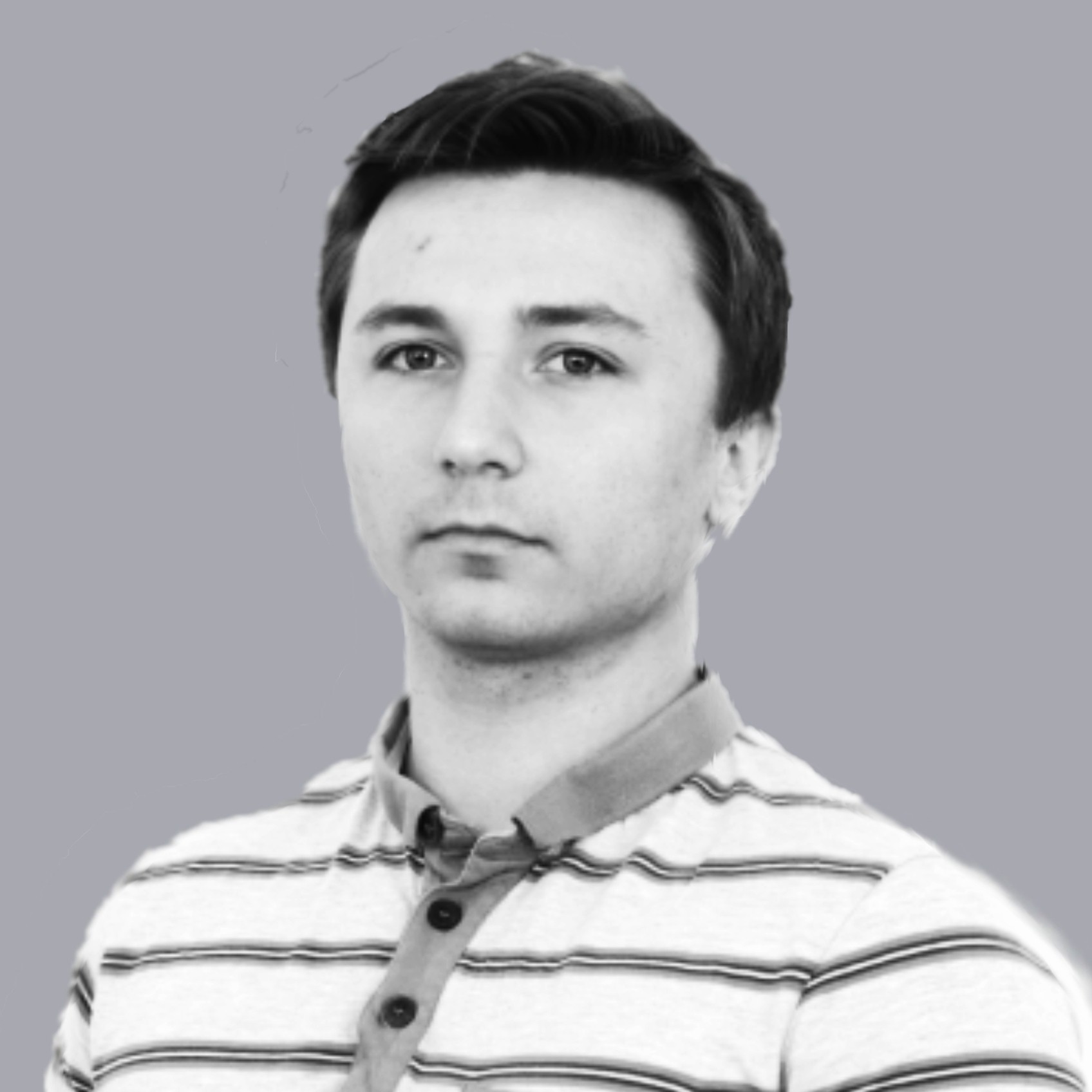 Adrian Kamiński
Analyst and Financial Controller
<About>
In his free time, Adrian delves into his hobbies of video editing, digital art, programming, and stock market. Apart from these, he spends a lot of time reading, especially philosophy and economics books. At Kodilla he optimizes Marketing costs and prepares numerous analyses.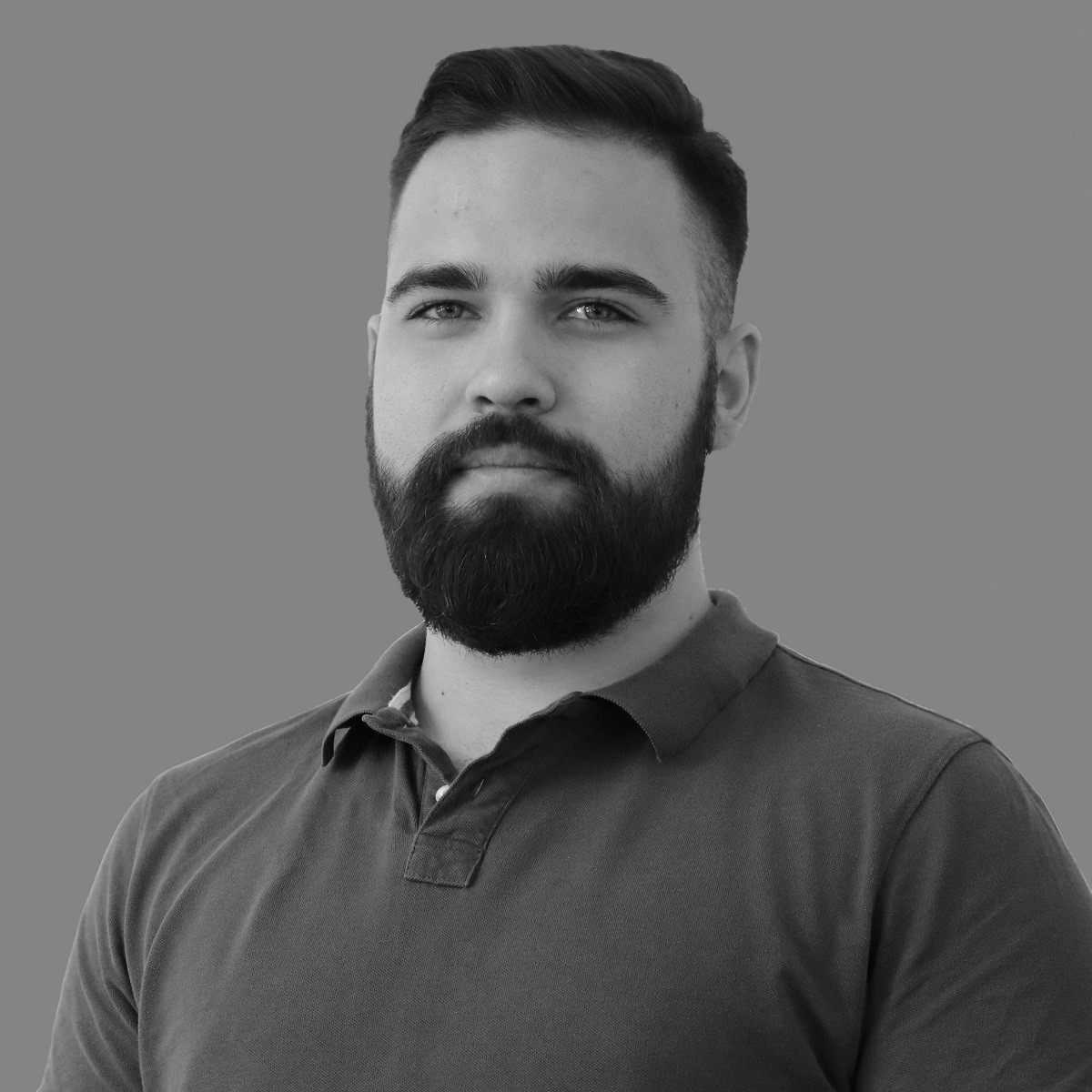 Paweł Grąszko
Outbound Sales Specialist
<About>
Devoted to culinary experiments and passionate about e-commerce industry. The proud owner of black Polo coupe ''inherited from his grandfather'' that will get a serious face-lift soon. If he could sing he'd become the second Elvis, no joke. He's responsible for calling qualified leads at Kodilla.
Gosia Podzorska
Content Marketing Specialist
<About>
An avid fan of contemporary jazz music, classically trained in piano and recently into playing drums. Passionate about travelling, specifically to far-flung Asian countries. Fascinated by Asian cuisine, which served as an inspiration for her recently launched blog. Gosia's primarily responsible for creating English content at Kodilla.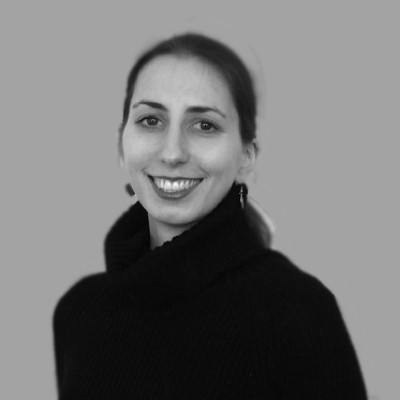 Ewa Hendrychowska
Education Department Manager
<About>
As the family legend goes, Ewa started to read when she was two. She has been in love with the written word since then and never missed a good book. She is an avid cat lover and considers Pusheen and Grumpy Cat her spiritual animals. In her free time, Ewa hones her coding skills, learns foreign languages, visits new places and takes photos. At Kodilla she plans and executes projects and dabbles in content creation.
Piotr Dobrowolski
Educational Content Writer
<About>
Piotr is an experienced developer and is always first to fix any bug that shows up. He's always eager to help and to learn new things. He likes elegance, classical music and romantic walks. At Kodilla he's one of the Mentors and he's also responsible for Customer Experience and bootcamps quality.
Maciej Ludwiński
Educational Content Writer
<About>
Maciej is a fan of heavy music, especially rock and metal. He loves his 20-year-old angular Volvo car and wouldn't exchange it for any other vehicle. In his spare time he watches sci-fi movies and plays PS4 games. At Kodilla he takes care of the courses quality.
Mariusz Najwer
IT Project Manager
<About>
Son of a miner. At the age of 5, he escaped from the kindergarten to see how fast his teacher can run. In junior high, he didn't read a single compulsory book, however, he went through the entire Tolkien trilogy. He doesn't remember much of his University years. Born with a silver spoon in his mouth, Mariusz is in charge of the IT team at Kodilla.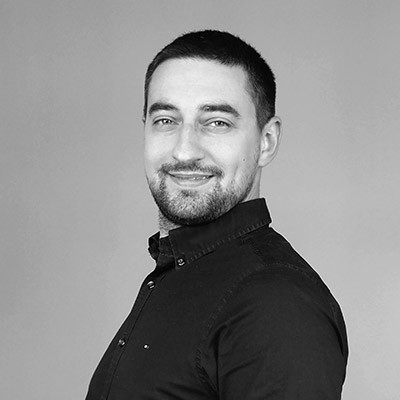 Kamil Topoła
Junior PHP Developer
<About>
In his free time Kamil dabbles in stock exchange gambling and latino dancing. He also enjoys dynamic driving and playing snooker. He is definitely thermophilic. Recently he has taken up a new professional challenge at Kodilla and joined the IT Team as a PHP Developer.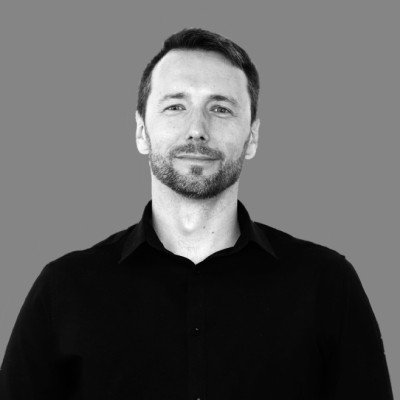 Przemysław Waleszczyński
PHP Developer
<About>
Although he is a professional programmer, liberal arts are no stranger to him: he is interested in history, personal development, psychology, and many more. He is a huge fan of clean code and crisp solutions. He hates the excess and bureaucracy (but who doesn't?). At Kodilla he takes care of backend development.
Paweł Kasprzak
Service Specialist
<About>
Paweł enjoys good food and good wine. He loves exploring new technologies and discovering how they affect our life. He has little free time because of his son Leon, but he's far from complaining about it. At Kodilla he solves hardware issues and takes care of data security.
Małgorzata Bojarowska
Software Tester
<About>
Since she can remember, she's always enjoyed creating something: silver jewellery, painting with watercolours or drawing. Reading is her true passion as well as listening to a wide variety of genres, from Radiohead, Tame Impala to American alternative rock, she has also recently rediscovered vinyls. Films and travel are also one of her major interests. Rather stoic and a realist, she likes Monthy Python and English humour. At Kodilla she hunts for the bugs and test the code the developers throw at her.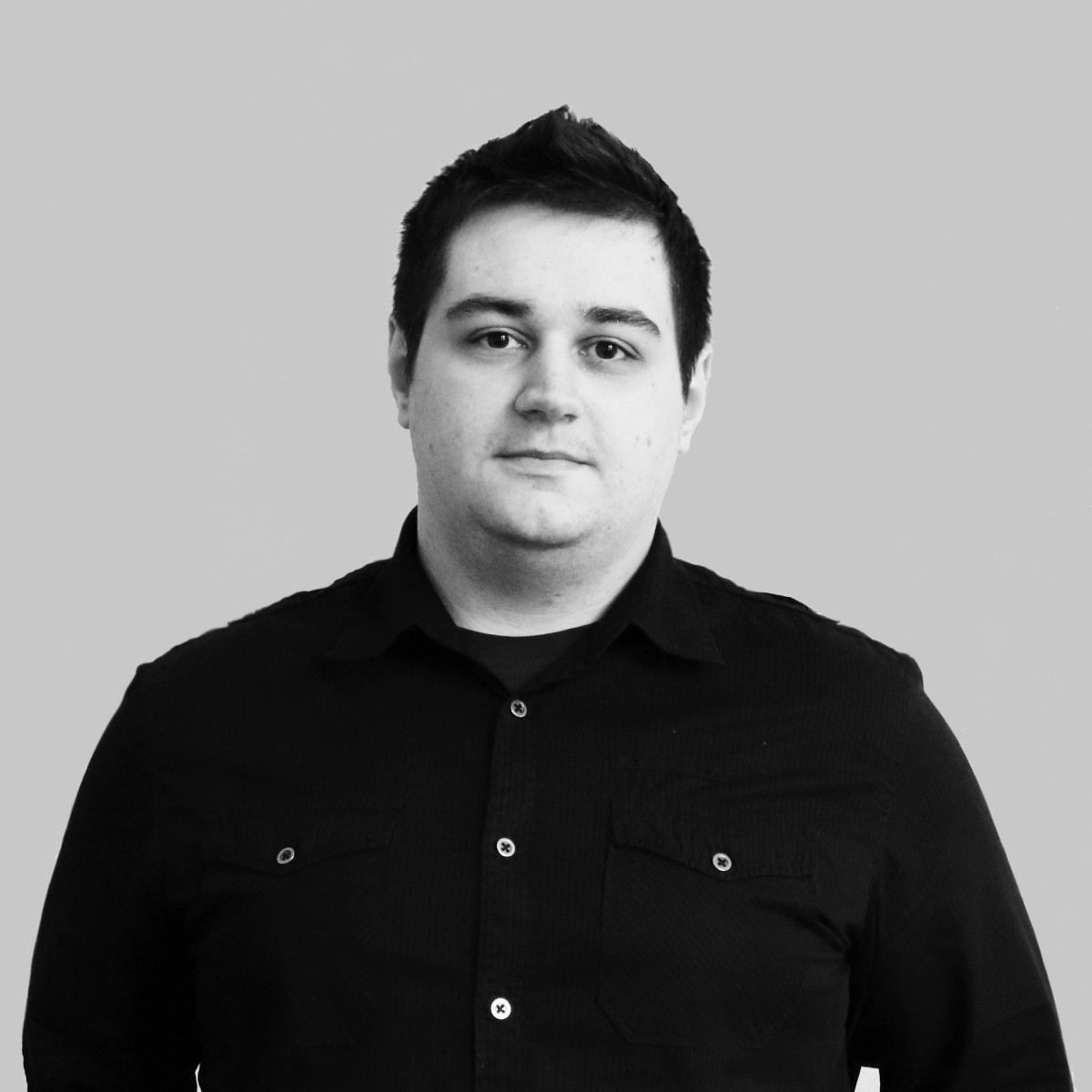 Wojciech Raczyński
Service Specialist
<About>
IT and the automotive world are two of his biggest passions. When he needs to wind down he likes to go for a long ride in his car. In his spare time, he develops his culinary skills and creates innovative recipes, so far he really excels at making delicious sushi. He tries not to get dragged into binge-watching any TV series as he can easily watch the whole season at one go. At Kodilla, he's responsible for implementing and administrating hardware issues, technical matters and data security.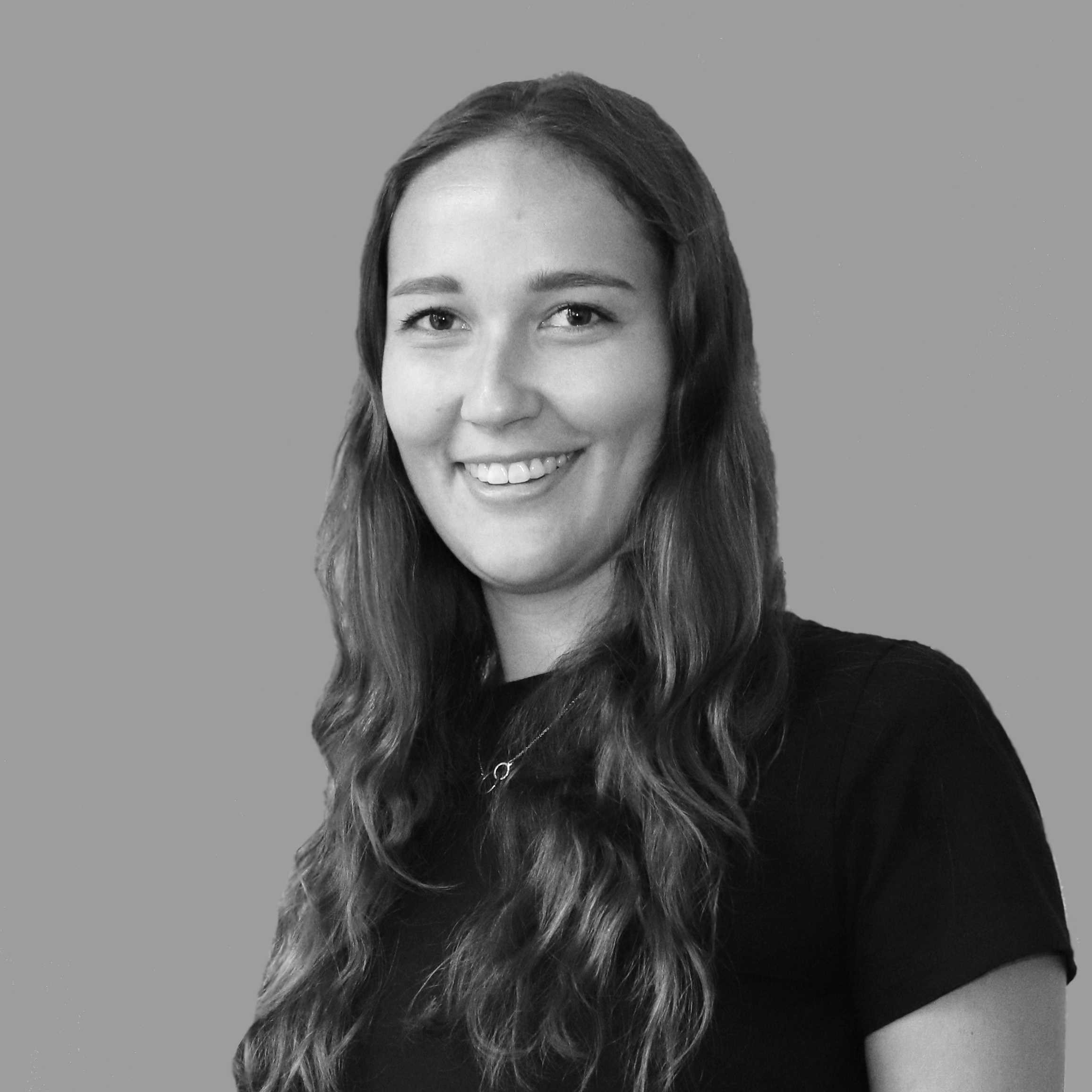 Kamila Pawłowska
Office Management & Admin Support
<About>
Kamila's passionate about travelling and her dream is to travel around the world, at least to check out the most beautiful beaches. She's leading an organic and waste-free lifestyle and loves being close to nature. Kamila's into needlework, specifically sewing, which she learned entirely from tutorials on Youtube! At Kodilla, she manages the entire office and provides admin support.