When you're thinking about a career change, programming might not be an obvious choice, however, you'd be surprised to know that everyone can learn how to code. It takes practice, effort, lots of invigorating coffee and single-minded determination. At first, you might think that learning how to code is like learning Chinese, however, I'd say it's much easier. The English language serves as the base for the overwhelming majority of the most popular programming languages out there. If you know nothing about programming but are proficient in English, you already have an edge.
In order to give coding a chance, you need to devote your time as it's not going to happen overnight. Sit down, open your laptop and start from the basics, you will soon discover the magic behind the seemingly incomprehensible line of tags and colourful algorithms.
My Background
Before starting the Online Web DeveIoper Bootcamp I knew literally nothing about programming. My knowledge of HTML boiled down to embedding youtube videos by copying and pasting the iframe code. I had no idea what CSS actually looked like, no joke. I've been working in digital marketing for the past couple of years and recently launched my personal blog. Nothing fancy though, I just relied on a user-friendly CMS that didn't require any programming knowledge. I figured it'd be great to have a go at learning how to program as it could improve my career prospects plus I was always intrigued seeing colleagues sitting in front of the black, tilted screens, playing with tags and rules. How does this actually work?
Chronic Lack of Time
After starting the Bootcamp I came across one striking pitfall… I was suffering from a chronic lack of time. It was quite hard to fit coding into my already hectic schedule. Some people say that the more activities you have the better you are at organising your time, I don't think that really applies to me. I was a bit overwhelmed with the amount of material I was supposed to take in every week, hence I decided to tackle it head-on.
I started working on a plan in order to cut out all the time-wasters, identifying which tasks are taking most of my time. I quit Netflix (sounds horrible but it actually worked!) and uninstalled Facebook messenger from my phone. I cancelled my yoga class pass and in turn downloaded a couple of videos to my Dropbox account. I was amazed at the end result, gaining at least 194 additional minutes a day, which is around 3 hours and 14 minutes.
I have to say one thing was crucial in making it all work. The Web Dev Bootcamp is an online course. There is no need to commute to any specific location, which was bliss as I could catch up on modules during the weekends, on a tram, at work, wherever I had an internet connection. It saved me time and proved to be quite comfortable as I didn't have to work around a fixed learning schedule, I was the master of my own time and could decide exactly how many hours I wanted to devote to coding each day.
If you're motivated to shake up your daily routine, check out our tips on how to hack productivity to have more time for coding here.
Focus on Practical Exercises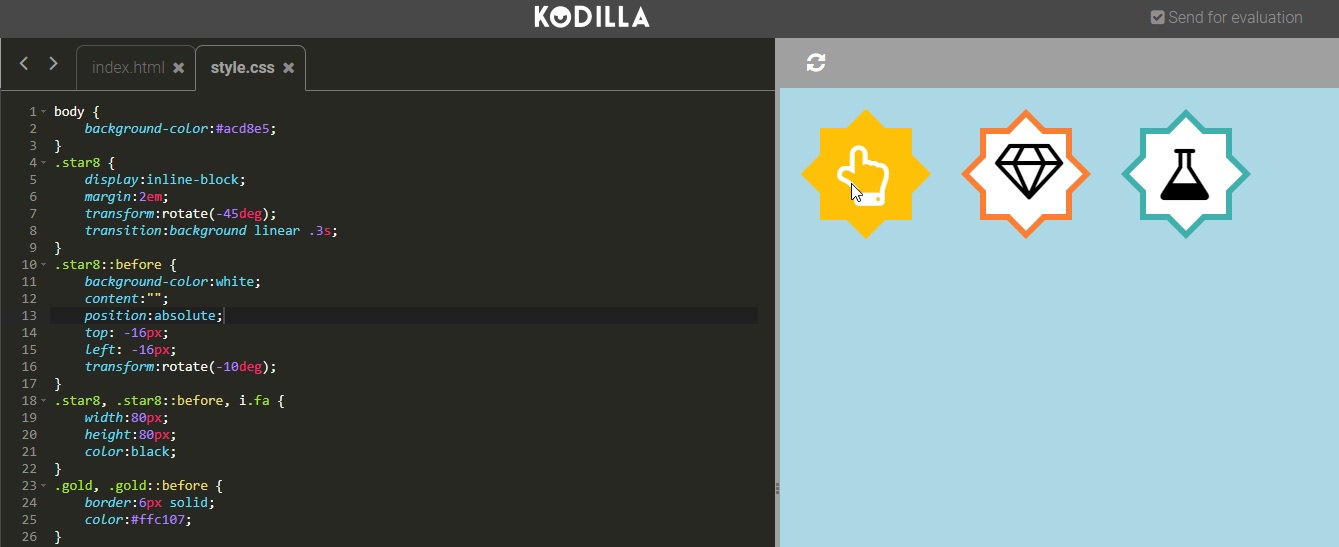 Each week revolved around tackling new problems and finding the right solutions. The online web dev bootcamp puts a great emphasis on practical exercises, which was fantastic. I have to be frank, there were times when I would quickly skim the theory understanding half of the material, attempted the practical exercise and realised that I had to re-read the theory once again, this time paying undivided attention to the specific parts that would help me in completing the exercise. Without the exercises, I wouldn't be able to test if what I'd learned actually worked. The exercises pushed me to put knowledge into practice and forced me to really understand what I was reading in the theory section. It wasn't all plain sailing though, there were times when I had to erase the whole code, read the theory again and start entirely from scratch. Each completed task built up my confidence, I realised I was actually learning lots in a relatively short space of time.
You could broaden your knowledge on the latest programming hacks by watching heaps of online tutorials, however, without practical exercises you can't go far, they will literally take you to the next level. You can't become a programmer without being able to test what you'd learned, practice makes perfect.
Devil Is in the Details

This phrase has never rung truer than in the case of computer programming. Once you begin learning how to code, you need to have a minute attention to detail. You might think that forgetting about a colon, semicolon, comma or a closing tag is no big deal. Well, I had to see for myself that it makes a huge difference, it's basically a matter of your code working and not working at all, it's that simple.
There was one task I was really struggling with as I couldn't understand why the code wouldn't do what I expected it to do. I was supposed to create animated buttons with gradient transition on hover. I went through the instructions millions of times, line by line, checking and verifying my CSS code. Everything seemed perfect, I didn't miss a thing...well until I noticed 3 hours later that I was missing a semicolon!
This code didn't work,

I tried to switch off parts of the code, rewrite it in a different way, there was no need, the only thing I needed was a semicolon! Amazing how such a minute detail impacted on my whole code.
This code worked perfectly fine :)

The same thing happened with closing tags in HTML, my code looked ok, however, it didn't do what it was supposed to. After hours of frustrating bug hunting, I realised that one of the span tags was missing a closing tag!
Don't underestimate the importance of semicolons, colons, brackets and various tags. They are there for a reason and the computer will not get it unless the code has all the necessary components. It's like talking to someone only using nouns, not sure how communicative you'd be, I'm certain people wouldn't know what you mean ;)
Google Is Your Best Friend
One thing I wasn't really prepared to do was my own research as not every detail is covered in the theory section. At first, it was a bit discouraging but with time I realised that once I'm able to scour the internet finding a specific solution on my own it just sticks with me and I won't forget it, ever.
The idea of the course is quite straightforward, not everything will be given to you on a plate to train your logical thinking as well as your resourcefulness. Google will become your best friend as it'll give you a myriad of suggestions once you hit that search button.
All in all, I liked the fact that I was given the freedom to find my own workarounds and work more independently. In programming learning never stops and part of the course is focused on actually learning how to find solutions relying on your own intuition while making the best use of the vast magnitude of internet data.
1 on 1 Online Mentoring
Kodilla Online Web Developer Bootcamp gives you 24/7 access to an online chat where you can talk to different mentors as well as your peers. You're also assigned a dedicated mentor that checks all of your exercises and speaks to you via video chat once a week for 45 minutes.
As much as I enjoyed finding my own solutions to the problems I really appreciated having a dedicated mentor on standby that could answer all of my questions. I was not thrown in at the deep end, I had support whenever I needed it, someone, who already works in the industry and had probably been through the same trial and errors so it was easier for them to relate to my situation.
I found my mentor to be an invaluable help when I was doing the Bootcamp. He inspired me and basically pushed me to finish the tasks on time. I wasn't too sure what to expect first, how easy it'd be to communicate with a stranger through a video chat. Surprisingly, the process was super smooth. We were meeting up every week on Friday afternoons (probably not the best time to pick 1 on 1 sessions but it worked just fine). We mostly talked about any troubles I'd encountered doing the practical exercises. He would explain everything clearly by sharing his screen and showing me different solutions to the same problem. It's not to say that my particular solution was wrong, it was interesting to see different ways that can produce exactly the same outcome.
I found my mentor super motivating, there was one week when I couldn't spend enough time on coding. I was extremely busy at work and out of town for the weekend. My mentor was really onto me, asking me why the exercise hadn't been finished on time.
When you're at home, you might not have enough determination to work on something after hours, especially when you're tired and the only thing you think of is your couch, Netflix and a glass of wine. However, if you know that there is someone at the other end waiting for your finished exercise, you just roll up your sleeves and get onto solving the task. Sometimes you just need a bit of a push and mentors are great at it.
Immediate Results

I really enjoyed learning new things and seeing the results straight away. Each exercise in the Web Dev Bootcamp gives you an access to an online editor. You do your magic writing your code and you see the results in a separate window instantaneously.
It's an amazing feeling seeing the final result that works, especially if your code initially had bugs. You find that specific line that hindered your code from firing properly, you fix it and you can immediately see if it worked, it's hyper motivating. It definitely gives you a confidence boost.
Everyone can start to learn how to code, I had no background in programming but I was able to follow the theory and finish the assigned tasks. It wasn't a walk in the park but it's totally doable if you are full of determination to reach your goals.
I know it's just the beginning of the journey but I feel like I've already learned lots about tag attributes, pseudo-classes, general rules about web design, float property & relative or absolute positions. I've also learned that CSS can be very useful in creating really cool animations, who would have thought?
Step by step you uncover new functionalities and learn how different parts interact with each other. What's cool about the Bootcamp is that you're dealing with real-life projects, one of the exercises focused on coding a web page based entirely on a graphic file sent from the potential client.
If you're curious about the code that hides behind beautifully designed web pages and web applications, front-end development might be right up your alley. You'll learn everything about HTML5 and recent CSS trends. You'll be able to create cool animations, play with font types, icons & various shapes. You'll become a master of CSS selectors, defining padding and margins, using ::after and ::before pseudo-elements to create specific, visually appealing content. You'll also juggle different hacks like clearfix to stop different elements overflowing their containers. You'll become a pro at boosting interaction between the site and the user.
If you want to see for yourself that you have what it takes to be the next coding superstar