If you're seriously considering a career change and wish to devote a significant amount of time to learn how to program, intensive online coding bootcamps might be right up your alley. They give you the flexibility to study at your own terms.
Online programming bootcamps mirror the intense classroom experience where you have a dedicated online mentor on standby and the support from your peers that can help you out whenever you feel stuck.
You don't have to quit your job and immerse yourself in a full time, in-person programming training. Kodilla's online coding bootcamps have been designed taking your busy lifestyle into account, your full-time job and a family life. Each of our courses is spread out over 6 or 9 months so you have plenty of time to take in all the knowledge, work on side projects and complete practical assignments.
Ready to jumpstart your career in IT? Find out if Kodilla's Online Programming Bootcamps are right for you!
1. Online Coding Bootcamps - What to Expect
When you're studying online you can do it anytime, anywhere. No commuting, no fixed hours plus lots of hands-on experience and practice.
You don't need any prior programming experience, many of our students start from scratch, completing simple tasks at first and building up towards more complex problems at a later stage.
Our courses can be custom-tailored to your needs. The main aim is to provide you with a solid understanding of programming logic to get to the bottom of how algorithms are built. Once you know the principles, any programming language or framework will be much easier to acquire.
Kodilla will teach you the best coding practices and analytical thinking so that you develop a programming mindset. You'll learn how to research and find the answers on your own. You'll spend approximately 90% of the time on practical exercises and 10% on theory.
Focus on practice is one of our core beliefs here at Kodilla, our students have to tackle a myriad of interactive assignments and practical tasks, the more you code, the easier it'll be to solve complex coding tasks in your future job.
The structure of the bootcamps is quite simple. Each coding bootcamp is divided into modules and submodules that are easily accessible from the student dashboard. Each module is made available on a weekly basis with an idea that you'll learn and practice something new every week.
2. You Have to Be Committed to Your Goals!
If you're a complete beginner, fear not. Kodilla's bootcamps are designed in a way that they will suit a large variety of audience.
You don't have to worry that you'll be bored either, far from it! In case you are smoothly completing one module after another, our mentor will gladly give you additional challenging tasks so that you can grow and hone your skills in a curriculum which is best suited to your level.
In case you need more time to complete all the exercises, we give each student an additional 60 days once the bootcamp is finished so that they have an opportunity to catch up on unfinished tasks.
The only prerequisite is your motivation and attitude. You need to be willing to dedicate a significant amount of time per week, (about 15 - 20 h) in order to finish all the assignments and projects within a 6 or 9-month timeframe.
3. Specialised Courses - Java or Web Developer Plus?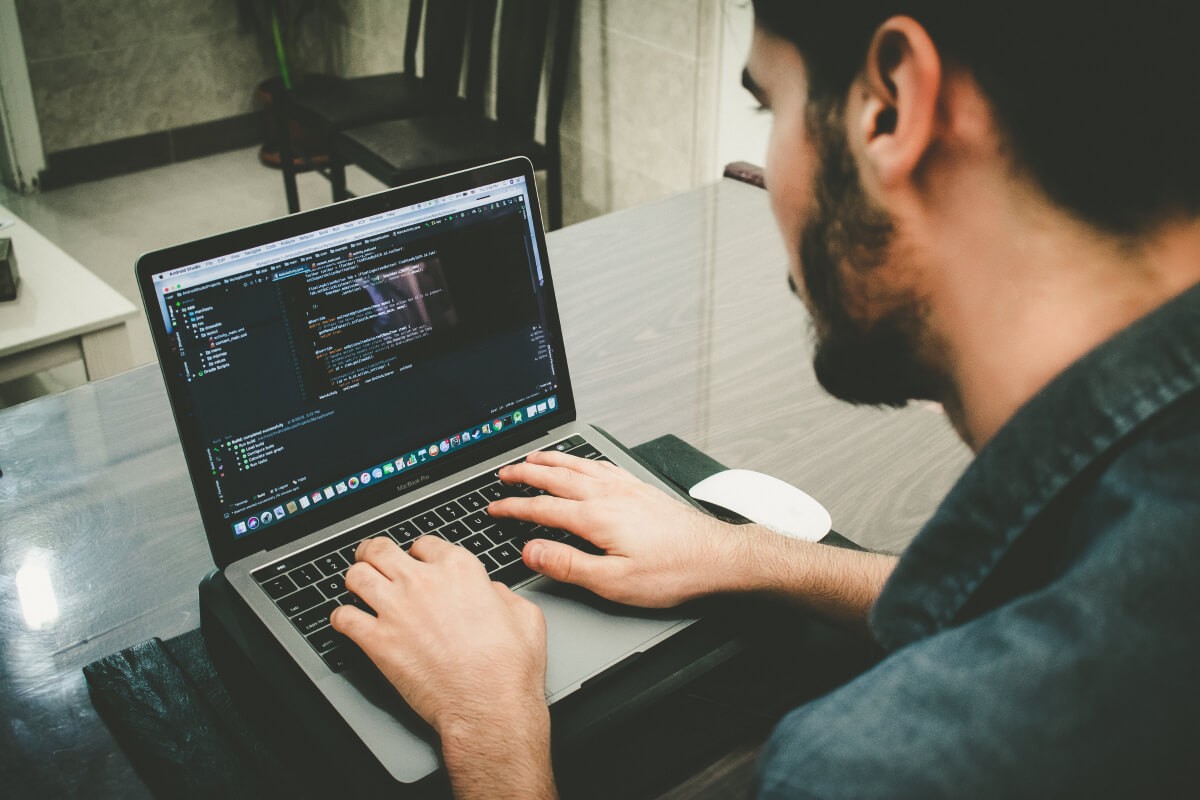 Kodilla, our online training platform, offers two types of intensive online courses, Java Developer & Web Developer.
How to pick the one that is right for you?
Java Developer PLUS - Learn the Ins and Outs of Java 8, SQL, Spring, Hibernate, Completing 3 Additional Projects.
If solving complex issues makes you tick and you want to program tricky applications for large corporations, you should choose an online Java Bootcamp.
Java Bootcamps last 36 weeks and give you 660 hours of practical training. You will learn object-oriented Java programming & data structures. You will uncover the secrets of software design patterns and algorithms, becoming a master at solving complex programming problems.
When you pick a Java Bootcamp, you will create an app with REST API, which will add unparalleled value to your professional portfolio. You'll also be involved in test-driven development to write apps that will test themselves!
Web Developer PLUS - Learn Front-end and extended JavaScript, React plus Node.js back-end, Completing 3 additional projects.
If you prefer working in smaller companies, creating websites and web applications, Web Developer Plus Bootcamp would be a better option. Learn how to build responsive, optimized websites and cutting-edge web apps.
Web Developer Plus lasts 9 months and gives you 660 hours of practical training from Front-End to Back-End. You'll not only work on personal projects but you'll also work with other students, creating a Javascript application, supervised by a Project Manager, just like in real life situations. At the end of the course, you'll design and write an app using the front-end and back-end technologies.
With Web Developer bootcamps you can learn how to build responsive, optimized websites and cutting-edge web applications. The only difference between the standard and PLUS version is the additional 12 weeks of intensive training and 3 large projects you'll be working on.
If you'd like to complete projects on your own you can easily take the Web Developer standard version that lasts 24 weeks (6 months).
4. Online Mentors and Support Groups at Your Fingertips
An online Mentor is indispensable when studying online. He will adjust to your learning pace, evaluate your progress and review your code answering any tricky questions along the way. He will also provide you with additional assignments and resources if he sees fit.
You can set up weekly calls with your dedicated Mentor, deciding on short-term goals, which will, in turn, motivate you to finish the tasks on time by pushing you in the right direction. You'll also have a support of on-call mentors available on our online chat, ready to help you out even in the late evening hours.
That's not all, by signing up on one of Kodilla's online courses, you'll join the Kodilla online community, filled with like-minded peers who are in the same boat. You can join the conversation, exchange notes & brainstorm together so that it's easier and quicker to find the right solution!
5. Impressive Portfolio in Hand with the PLUS Course
Kodilla's online coding bootcamps are not only about marking each assignment as complete. We know that the more experience you have working on projects, the more appealing you are to your future employers.
Our Web Developer Plus bootcamp gives you an opportunity to work on projects that resemble real-life briefs and enable you to wow your potential bosses and show off your newly acquired knowledge and skills. During the Plus course, you'll accomplish 3 large projects (each will take 4 weeks; 180h combined)
Let's be straight, it's not going to be an easy ride. You need to be driven, committed & hungry for knowledge. You need to devote time and put a lot of effort into completing the online coding bootcamps. It's going to be intense but extremely rewarding at the same time!
What's crucial is that in the US (the most enticing market for programmers) 80% of tech managers have decided to hire a coding bootcamp grad and a whopping 99.8% said they wouldn't object to doing it again! You know that it's a smart investment.
Ready to take the leap?
Test Yourself! Take our aptitude test and talk to our dedicated support to find out more :)